At Heartland Canines for Veterans, we are driven by a single goal; to do our part in making the world a better place for the veterans who have served this great nation. We use proven canine training strategies to produce a highly skilled and capable team.
We ensure the right canine is paired with the right person. Our decision making process is informed by comprehensive empirical studies and high quality data evaluation. We strive to build productive relationships in our teams and make a positive impact with all of our pursuits.
Meaningful Work.
Unforgettable Experiences.
Heartland Canines for Veterans is an IRS recognized 501(c)(3) non-profit organization whose purpose is to help our nation's warriors by providing a canine partner trained to help them thrive. We are achieving more with our initiatives than ever before. We work to help improve the lives of others, and are very proud of the progress we continue to make. Learn more about what we do, who we help, and how we work every day to promote positive change.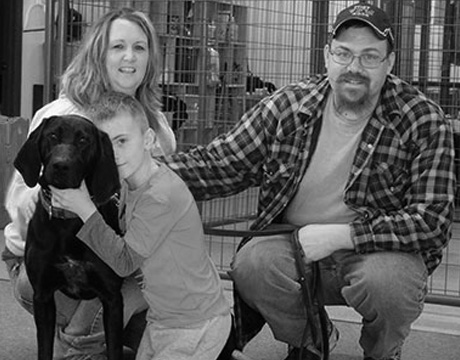 "Everything that is done in the world,
is done by hope."
We are so happy you're interested in getting involved with our work here at Heartland Canines for Veterans. There are so many ways for you to help, and we truly appreciate each and every effort. By lending your support, you'll become a valuable part of our Nonprofit Organization and help to strengthen our operations.
Our new program is now available to better track our K9s. Visibility and education is so important. We are looking to close the gap and protect our teams through accountability. Click the link for more information on how we help our teams, and how we provide the public with certification of our K9 Teams.
Our organization always appreciates the generosity and involvement of people like you, with every contribution going towards making Heartland Canines for Veterans an even better Nonprofit Organization than it already is. We want to provide you with the correct and appropriate information pertaining to your mode of support, so don't hesitate to contact us with your questions.