5 Questions to Ask Before Partnering With a Service Dog
Before partnering with a Service Dog, there are several important points to consider. While thousands of individuals with a disability benefit greatly from partnering with a Service Dog, it's not the solution for everyone. You must know beyond a shadow of a doubt the benefits of partnering with a Service Dog will outweigh the disadvantages before venturing any further down the path of becoming a Service Dog handler. If you or a loved one is considering full-time Service Dog partnership, please ask yourself the following 5 questions before making a final decision.
Before beginning, you must understand there are no wrong answers to these questions – only answers that help you make the best decision for your needs and disability. The questions are designed to help you think and they're not meant to be answered with a simple "yes" or "no." Partnering with a Service Dog is a huge step, and every person's needs, desires, disability, abilities and situations are unique. Each set of circumstances deserves due consideration.
1. Am I financially able to take on the costs of caring for a dog for 10 to 15 years?
2. Are you prepared to care or arrange for care for a dog every single day?
3. Are you prepared to always be the center of attention?
4. Are you willing and able to accept the training and socialization obligations accompanying a Service Dog?
5. Are you prepared to deal with conflict?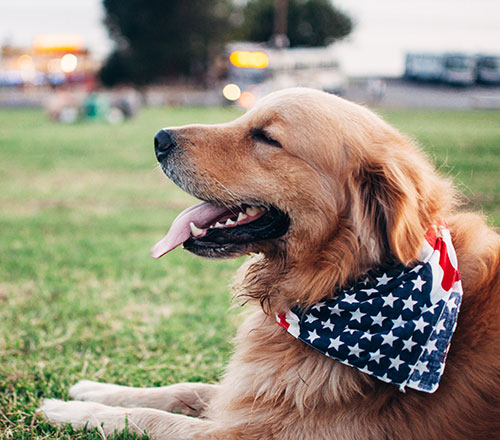 It's up to you to be honest with yourself. Frank and candid analysis/examination of you, your needs, your home life, your family and your disability is a requirement for ensuring you're not making a choice that could set you back or hurt you, your relationships, your independence or the Service Dog community.
Give yourself plenty of time to muse, think and explore your feelings and thoughts concerning partnering with a Service Dog. Don't make a decision hastily, and try to involve someone you trust in the brainstorming and soul-searching process. You must know beyond a shadow of a doubt the benefits of partnering with a Service Dog, for you, will outweigh the disadvantages. If, at the end of this post and at the end of your self-exploration, you're not certain a canine partner is for you, it's probably best to wait before beginning the process.
Still think a Service Dog is for you? Click the button below to apply.