Volunteer with Heartland K9s
Volunteers are always welcome. If you would like to join us as a volunteer contact us so that we can find the best way for you to volunteer your time. We always enjoy company at our facility, events, and other gatherings.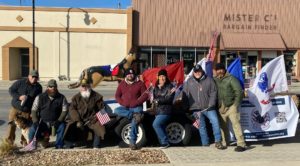 Are you interested in being a volunteer temporary home for a future service dog with our program known as "Paws for Training"? We would love to talk to you about it and creating new opportunities for our future service dogs to acclimate with the community!