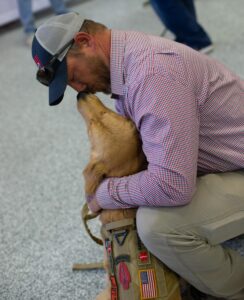 Executive Director
Jimmy Burgess
Email: director@heartlandk9s.org
Jimmy joined the HK9 Team in November of 2022. A disabled Veteran, he shares a passion for the HK9 mission. Jimmy is married and has two boys, Ethan, 20, who is currently in Wisconsin working in public relations and Ryne, 18, who is currently serving in the United States Marine Corps. His military service included three tours to Iraq with the 160TH Special Operations Aviation Regiment as well as many TDY missions to South America. His Service K9 Riley is currently in her 2nd month of service training.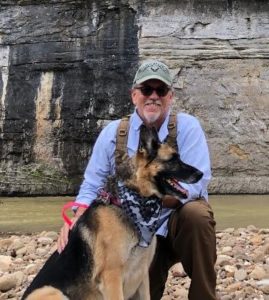 Development Director
Ted Donaldson
Email: development@heartlandk9s.org
Ted has a long history of service to our country and in the community and uses those
experiences to help others overcome barriers and find purpose. Ted also serves as the
Director of Compass Quest Veterans Advocacy Group which provides transition
assistance services to veterans, serving Military members and their families.
Ted served in the United States Air Force for 32 years. During his military career, Ted accumulated
over 6,000 hours flying on helicopters and fixed wing aircraft. Ted also flew over 500
hours of combat missions during Desert Storm, Enduring Freedom and Iraqi Freedom.
Ted is also a member of Veterans of Foreign Wars Post 5293 in Joplin where he serves
as Post Service Officer and Judge Advocate.
Ted has a Service K9 partner, Mya VonLee.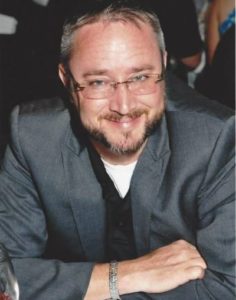 Board President
Chris Flemming
Chris Fleming served as an air traffic controller in the United States Marine Corps. During that service, he learned the leadership skills and "never give up" attitude to become a successful entrepreneur and multi-business owner within the pet care community.  His wife, Misty, is also his business partner and his greatest accomplishment is raising two young men who are starting their own small business: the oldest, Nathaniel, is a kennel owner, the youngest, Anthony, a certified dog trainer.
Chris lives with 3 dogs, a Poodle, Frenchie, and Papillion and a rescued cat at home. With over 20 years working with dogs, he understands the importance of the Human- Animal bond and the potential healing it provides.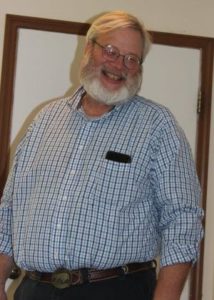 Board Vice President
Robert Wood
Army veteran and VA Peer Support Specialist working in general mental health, substance use disorder clinic and the trauma recovery team. Robert also works with kids in a Judo Ministry and enjoys doing Judo, Tai Chi and hanging out with his dogs. He is married and has two adult children.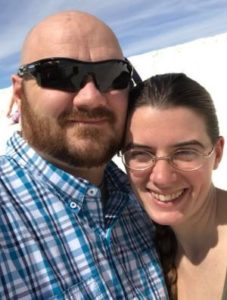 Board Treasurer
Travis Lewis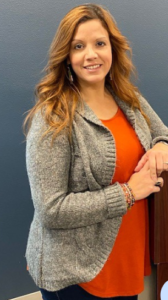 Board Secretary
Desiree Breidenstein
An OIF/OEF Veteran, she is passionate about serving others. Her commitment to serving on the board is driven by her natural love of animals and heart for Veterans. In addition to fulfilling the role of Secretary on the Board, she is also committed as the Community Outreach Coordinator for Children's Center of Southwest Missouri. She is married with four children, many chickens and one sweet pup.
Board Member
Courtney Farley
Board Member
James Childers
James Childers is a Navy veteran who spent the majority of his military time attached to the 11th Marine Aviation Logistics Squadron. James utilized his college fund to pursue a career in mental health and has been a professional counselor for over 16 years, with an emphasis in post traumatic stress disorder.
By focusing on the needs of the community, James has been able to put his military experience and education to good use and has garnered recognition for his professional accomplishments, as well as his contributions volunteering for a variety of local non-profit and government positions.